"Do you really, really want to see a moose — a long-leggy moose — a branchy-antler, dinner-diving, bulgy nose moose?"
Silly and wonderful, fun and full of a diverse cast of children, Phyllis Root's Looking for a Moose teaches children about moose and their habitat. Tromp through the swamps and the woods, climb hills and look under shrubs with a pack of children trying to see a moose. Finally, sound is added, and children can get all of the giggles hearing, "Ooo-roog!" no matter who is saying it.
To take part in the silliness, pick up a copy by selecting the image above.
Pulitzer Prize-winning novelist, Jane Smiley, and Caldecott Honor-winning illustrator, Lauren Castillo, have joined forces to create the sweetest book about Lucy, a biracial little girl who is not quite ready for bed, even though everybody, including Lucy, is yawning. Full of color and wonderful approaches to time transition in the images, Twenty Yawns is guaranteed to be a bedtime favorite that also causes you and your child to Yawn, which you know we like.
The Hindu folklore of Ganesha and The Curse of the Moon has come to life through Campfire Jr.
The waxing and waning moon is explained through this delightfully succinct folklore. When Ganesha falls in the light of the moon, the moon laughs, and Ganesha retaliates.
Bright and colorful, Ganesha and the Curse of the Moon is excellent for preschool age children, and perfect for their first exposure to Hindu mythology. Pick up a copy from Campfire's website or from Amazon (by clicking the image above).
I'd Really Like to Eat a Child by Sylviane Donnie is a silly book. One morning, Achilles the crocodile wakes up with a taste for something different. He doesn't want bananas, he doesn't want sausage, and he doesn't want cake. Achilles would really like to eat a child.
Filled with silliness and vibrant colors, I'd Really Like to Eat a Child fits well into the concept of normalizing ethnic representation in literature. The book is not about an ethnic child, but features one, a fearless little brown person who thinks Achilles is adorable. What we loved about this book was the casual ease that the brown child is slipped into the dialogue, which makes sense considering the area crocodiles are usually located in. 
You can pick up a copy of I'd Really Like to Eat a Child by selecting the link above.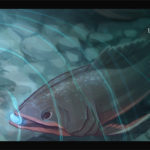 Inuit throat singer, Celine Kalluk, brings the arctic experience to the reader in her children's book, Sweetest Kulu. Kulu, which is an Inuktitut (one of the languages spoken by the Inuit people) term of endearment is used to reference this sweet, newborn Inuit baby.
Similar to the style of Nancy Tillman, but with much more vivid and breathtaking imagery, Kalluk brings Inuit values and way of life into the words she uses to tell this child that not only are they loved, but the world awaits them.
We recommend Sweetest Kulu as a learning tool, a bedtime story, and a way to expose your child to a different way of life. Pick up a copy by selecting the image above or save a couple bucks by going to Thriftbooks, where we found several copies.
"If I can dream it, if I can believe in it, and if I work hard for it, anything is possible."
Dr. Mae Jemison, highly educated and brilliant in her own right, is often seen through the lens of first. She was the first African American astronaut, the first African American woman in space, and the first NASA astronaut to act in a Star Trek episode.
What Fuzzy likes about Mae Among the Stars by Roda Ahmed is that the author did not focus on Mae Jemison's firsts, but on who she was and what her home environment was when she first realized her dream. The book covers a small taste of the adversity and micro- aggression she dealt with, but also the encouragement and support she had at home. Mae Among the Stars is brilliantly illustrated and tastefully written, and is perfect for showing small people that if they have a dream, even if it seems silly to everyone else, keep striving.
Pick up a copy on Amazon by selecting the link above. 
What's not to love about Mr. Scruff? First of all, it's Simon James, who we adore. Second of all, it's dogs! Third, the racial cast is completely diverse, and did we mention that Jim, the little boy is nonchalantly portrayed as potentially biracial? His blonde mother is distinctly lacking the lovely shade of brown that Jim and his dad have. 
The story is cute, shows various types of dog owners and dogs, and it also brings to light the joy that we can have with adopting an older animal. We enjoyed it for what it is: adorable animals and their owners.
The least expensive copy was on Amazon so click that link in the image.
We love The Thing About Bees: A Love Letter by Shabazz Larkin for many reasons.
It is a father's story of love to his children. We see books written by mothers all the time, and very few from fathers.
Not only is this a heartwarming story/letter to his sons, but Larkin has compared this love to the bees of the world, which the world desperately needs, just as he needs his sons.
Larkin has turned this love letter into a lesson, so we get science and learning about how bees pollinate and how to react to bees around us.
Larkin is transparent in his fear of bees and even lets the reader know how he came about this journey.
We LOVED the description of the different types of bees and wasps from kind to kinda mean.
Did we mention the artwork? We don't think we did, and we should have because whoa. It's bright, it's colorful, it's accurate, but whimsical, faded but vibrant, and many other words we could throw in there. 
This book is a must for your bookcase! Pick up a copy from Amazon by clicking the main picture, or from thriftbooks. The prices were comparable.
We loved the repetition in the sweet, simple story told in Hush by Mingfong Ho. Drawn to emphasize the traditional Thai environment in the book, the reader gets to be a small part of Thailand through the book's words.
The story, which includes water buffaloes, elephants, and rice barns, is familiar. A mother is running around  trying to silence all of the animals and insects, an activity, that all mothers have done within their capacity to keep a sleeping baby asleep.
Although simple, the images and the experience are definitely something new to enjoy with your child. Grab a copy by selecting the image above.
While Missing Daddy by Mariame Kaba is not for everyone, it should be. The sad fact that nearly three million children have at least one of not two incarcerated parents should not be overlooked by other parents. Our children are going to school with these other kids, and just as the main character of Missing Daddy is teased in school, so are our children being exposed to this behavior, or possibly are the instigators.
Missing Daddy follows a child who misses her father, but to see him is a long journey to the prison, but the fact that she loves him is not lost. While this books is definitely written with a preschool lens, it would definitely work for elementary children, as well.
We found Amazon to be cheapest out of the three booksellers we look at. Pick up a copy by selecting the picture.
Maisie's Scrapbook is full of lush images and a beautiful story of the kind of love that transcends race: parenthood.
Samuel Noah and Jo Loring-Fisher have put together a simple story, one told from the viewpoint of a small child, who is loved by both of her parents. The child is biracial, or perhaps the product of parents with two very different complexions, but she is loved and amazingly happy. Her worldview exists through her experiences: the stories she is told, the things she does with her parents, the things her parents won't let her do. Set with a landscape that allows for much to be discovered, from colors to natural images to animals, Maisie's Scrapbook provides a much needed space for biracial children, but also shows love comes in many forms.
The most inexpensive copy we located was from Amazon, which can be found by selecting the image above.
Superbly written and rife with color, Penny and the Magic Puffballs is a wonderful experience about accepting who you are and rocking your style unapologetically. 
When Penny's friends ask her to wear her hair down so that they can all wear the same hairstyle, her mother not only disagrees with the request, but does Penny's hair in a magical style. The next day, Penny's puffballs go to work!
While we loved Penny and the Magic Puffballs, we found the artwork to portray a girl who is older than the elementary or middle schooler that Penny is supposed to be. However, this does not detract from the story.
Pick up a copy by clicking the Amazon link.
Disclosure: This site is a participant in the Amazon.com affiliate program. Some links may be affiliate links that pay this site a commission at no cost to the reader when a purchase is made after a click.